Inflammation is a natural response to danger and harm that your immune system triggers. It is designed to protect you but can lead to issues if you have chronic inflammation. There are ways to manage chronic inflammation which primarily focus on adapting your diet. 
You will need to eat fewer inflammatory foods. Good foods to incorporate into your diet include whole foods and products with high antioxidant levels. Try to avoid processed foods where possible.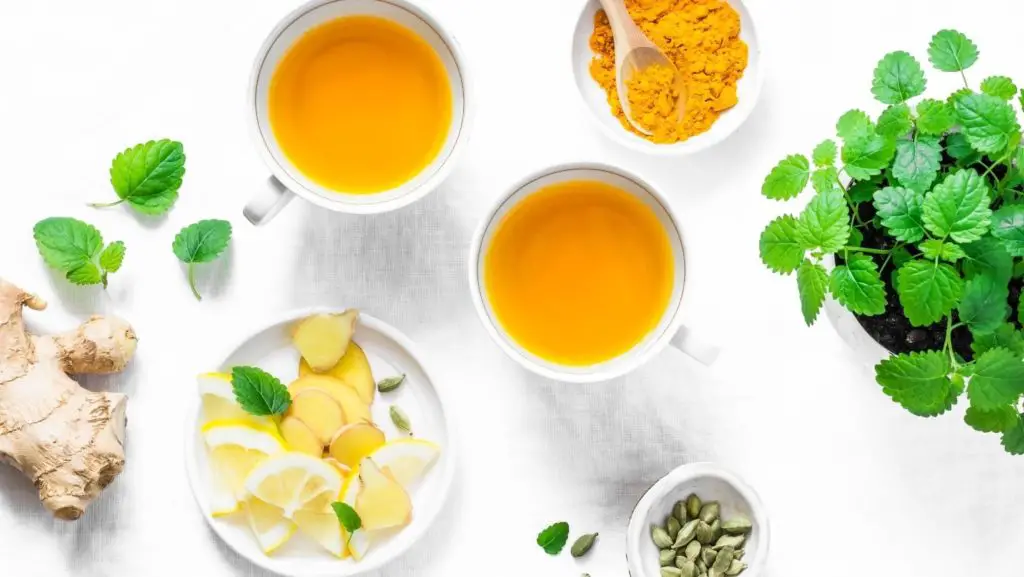 There are 8 incredibly common allergens that people tend to eradicate from their diets first. These are wheat, tree nuts, soy, dairy, eggs, fish, crustacean shellfish, and peanuts. The snacks listed below are all free from gluten, nuts, soy, and dairy. 
These smoothie pops come in 4 different flavors – Frose all day, Tropical Bliss Recover, Very Berry Glow, and Your Daily Detox. They will set you back $14.99 for a pack of 5.
They are individually portioned smoothie pouches that are frozen and then enjoyed cold. A perfect refreshing summertime treat!
These chips can be purchased in 5 different flavors – Dill and Sour Cream, Garlic and Parmesan, Light Sea Salt, Margherita Pizza, and Thai Chili Lime. A pack of 24 will cost you $23.47.
They are free from 14 of the most common allergens and are made from all-natural ingredients. They are certified non-GMO, kosher, and halal. 
This company makes 7 different flavors of freeze-dried fruits – apple, banana, mango, pear, pineapple, strawberry, and tangerine. A pack of 12 will set you back $14.99.
The dried fruit has the consistency of chips and contains no added sugar. The only ingredient in the snack is the fruit, which is non-GMO-project verified, kosher, vegan, and paleo. 
This company makes gift boxes full of 20 bars. The flavors included are mango, cherry, blueberry, fig, and strawberry. This will cost you around $29.99.
The bars have no preservatives, no added sugar, and are packed full of fiber. They are pesticide-free, fat-free, non-GMO, low carb, kosher, paleo, and diabetic friendly. 
This company makes 8 different flavors of cassava root chips – Beet and Vegan Goat's Cheese, Cheddar Cheese, Jalapeno, Lime, Ranch, Salt and Vinegar, Salt, and Super Seed. A pack of 3, 5oz bags will cost you $14.99.
They are naturally gluten-free, high in vitamin C, folate, magnesium, and fiber.
Rule Breaker makes 4 different flavors of cookie bites – Birthday Cake, Chocolate Chunk Blondie, Deep Chocolate Brownie, and Mint Chocolate Brownie. A pack of 12 will set you back $39.99.
The cookie bites have a chickpea base and are soft and chewy in texture. Each bag is only 100 calories and will provide between 2 and 4 grams of added sugar.
Enjoy Life makes 4 separate flavors of baked cookies – Chocolate Chip, Chocolate Brownie, Gingerbread Spice, and Snickerdoodle. A 6 pack will set you back $15.43. They are free from all of the 14 main allergens.
They are non-GMO Project Verified, kosher, and halal. The cookies are made from finely milled ancient grains and are packed with fiber. 
This Saves Lives Kids range comes in 5 different bar flavors. These are Beehive Jive Oats and Honey, Chocolate Chip Dinomite, Elephant Apple Crisp, Rockin' Straw-beary, and S'mores Blast. A 15 pack will cost you $16.99, and you can rest assured that they are safe for your kids to take to school. 
This company makes a range of allergen-free products. These mini granola bites are ball-shaped and perfect to take as a mid-morning snack. A container of 28 pouches will set you back $25.94. They are made from natural, organic, and non-GMO ingredients. They are the perfect filling snack for on the go. 
These crackers are made primarily from green bananas and cassava flour. They are gluten and dairy-free, and free of nuts and soy too. A pack of 2 4 ounce packages will cost you $12.99. Green banana flour contains a wealth of healthy prebiotics to support optimal gut health.
These bars come in 9 different flavors. These are Apple Cinnamon, Blueberry, Double Chocolate Brownie, Fig, Lemon, Peach Apricot, Pumpkin, Raspberry, and Strawberry. A 12 pack will cost you just $5.30, making them a very budget choice.
The bars are certified non-GMO and contain between 2 and 3 grams of protein each with 0 grams of trans fats. 
These muffins come in a pack of 6 costing $4.99. They are certified gluten-free and vegan and are made using non-GMO ingredients. The company started as Abe suffered from many allergies and it was difficult to find foods suitable for him. The warehouse is free of nuts, sesame, soy, and pea protein. 
Hippeas make 4 different flavors of chickpea puffs – Vegan White Cheddar, Nacho Vibes, Bohemian Barbeque, and Sriracha Sunshine. A pack of 12 will cost you $11.99. The puffs are made from baked chickpeas that are certified USDA Organic and non-GMO. There are 4 grams of protein per serving. 
This company makes chocolate-coated cookie dough bites free from the top 8 allergens. As well as the Birthday Do bites, the company also makes Chocolate Chip, Snickerdoodle, and Sun Better flavors. The bites are non-GMO Project Verified, certified vegan, and gluten-free. 
Friendly Grains make 5 different flavors of crunchy rollers. These are Apple Cinnamon, Caramel Sea Salt, Churro, Mixed Berry, and Strawberry. The rollers are made from puffed organic brown rice flavored with organic and simple ingredients.
They are free from the big 8 allergens and super convenient for on-the-go snacking. They are twin wrapped for freshness.