What is Aluminum Starch Octenylsuccinate? 
Aluminum Starch Octenylsuccinate is also known by the much shorter, easier to pronounce term 'aluminum salt'. The main purpose of Aluminum Starch Octenylsuccinate is for use in beauty products, cosmetics, and hair care. It is used as a texture enhancer, and to help with absorption. 
Aluminum Starch Octenylsuccinate is a synthetic compound that comes in powder form. It is anti-caking, absorbent, and works as a thickener. As such, it is unsurprising to learn that it is a vital component when you are trying to make something with a mattified finish.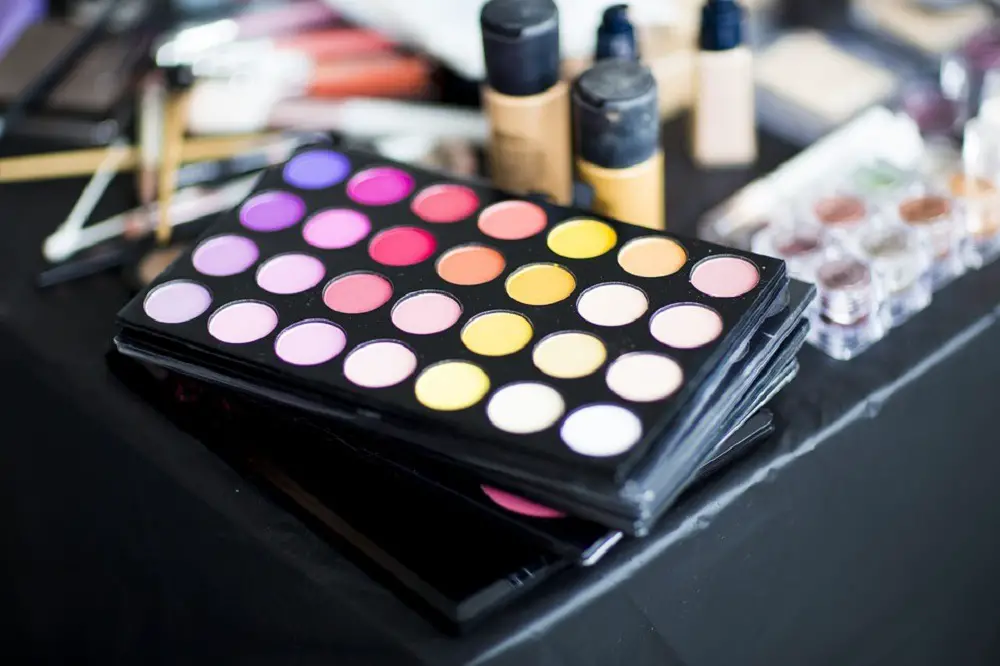 Aluminum Starch Octenylsuccinate is the result of a reaction between octenyl succinic anhydride with starch. The reaction produces a salt-like substance known as aluminum salt, which is, of course, another name for Aluminum Starch Octenylsuccinate. 
Octenyl succinic is a food additive that is used to treat the sap of the acacia tree known as gum arabic. This is a common ingredient in many foods. It is also used in the production of waxy maize and rice starch production. This reassures us that, at least some elements of Aluminum Starch Octenylsuccinate are safe for use by humans. 
As we mentioned at the beginning, Aluminum Starch Octenylsuccinate is also known by another name, Aluminum Salt. However, this is not its only name. There is a whole list of names that are used for this substance. We have listed them all here:

Hydrogen Octenyl Butanedioate
Aluminum Starch Octenyl Butanedioate
Hydrogen Octenyl Butanedioate
Aluminum Salt Starch
Aluminum Starch Octenylsuccinate
Starch Aluminum Octenylsuccinate
Hydrogen Octenyl Butanedioate Aluminum Salt Starch
Starch
Aluminum Salt
If you see any of the above names listed as an ingredient in any of your beauty products, skincare, or hair care, then you can assume that Aluminum Starch Octenylsuccinate is an ingredient. Now, you may be wondering what type of products you will find it in, and why it might be used. Keep on reading to the next section to find out what exactly Aluminum Starch Octenylsuccinate is used for. 
What is Aluminum Starch Octenylsuccinate used for? 
As we explored in the previous section, Aluminum Starch Octenylsuccinate is used for many different reasons in products related to skincare, haircare, and cosmetics. 
It works as an absorbent, anti-caking texture-improving product. It is often used for cosmetics that aim to give a mattified appearance. It also helps to give products excellent levels of spreadability and absorption into the skin. It is long-lasting and helps to give a velvety soft feeling to the skin. 
It is also used in several products to help improve their thickness and overall texture. This is especially good for thinner products that are packed full of oil and water-based ingredients. The powdery agent is a great thickener and stops the other ingredients in the product from sticking together. 
It is also helpful for absorbing oil from the skin. With this in mind, it is often used in makeup products that aim to reduce the appearance of oily skin, such as powders, matte foundations, and setting products. It can be used for anti-shine products too. 
Aluminum Starch Octenylsuccinate is a really common ingredient in many of our everyday products, and we are sure that if you were to go into your bathroom right now or open your dressing table, you would find more than a few products with Aluminum Starch Octenylsuccinate listed as an ingredient. 
Some of the products you may find Aluminum Starch Octenylsuccinate in include: 
Foundation
Setting powder
Setting spray
Antiperspirant products such as roll-on and spray
Sunscreen
Moisturizer
Lipstick
Bronzer 
Blusher
Highlight
Concealer
Makeup primer
Matte powder
Shampoo
…and many more! 
What are the health risks associated with Aluminum Starch Octenylsuccinate?
Aluminum Starch Octenylsuccinate is not without its controversy. Like many synthetic compounds, there have been lots of pushback from members of the public about it. Whilst it is generally classed as being very safe for use by humans, some believe it can be detrimental to our health. 
It is used in concentrations as high as 30% in some products, and this has led people to worry that this could be too high of a concentration. However, even with these worries, medical studies seem to suggest that it is safe. 
Regardless, the concerns are still important to note, and as such, we want to share with you some of the health risks that have been associated with the use of Aluminum Starch Octenylsuccinate in cosmetics and other products. These health risks include: 
Concerns of contamination with dangerous ingredients such as arsenic and lead
Neurotoxicity
Reproductive toxicity
Organ system toxicity
Developmental toxicity
It should be noted that the medical evidence we do have disputes these worries. It is worth noting that Aluminum Starch Octenylsuccinate can cause allergic reactions in some people, and so if you experience symptoms such as burning, itching, soreness, redness, and any rashes you should see a doctor and cease use of the product containing Aluminum Starch Octenylsuccinate.