Korean spas are like your own little slice of heaven. These places are made for relaxation, holistic health, and calming baths. It is for these reasons that Korean spas are so vastly popular, being places of leisure, tranquility and rejuvenation. 
However, if you have never been to a Korean spa before, you will be in for a culture shock. This is why you should prepare with our guide of 10 unspoken rules of Korean spas. Without it, you may find yourself in the buff, and probably in a huff!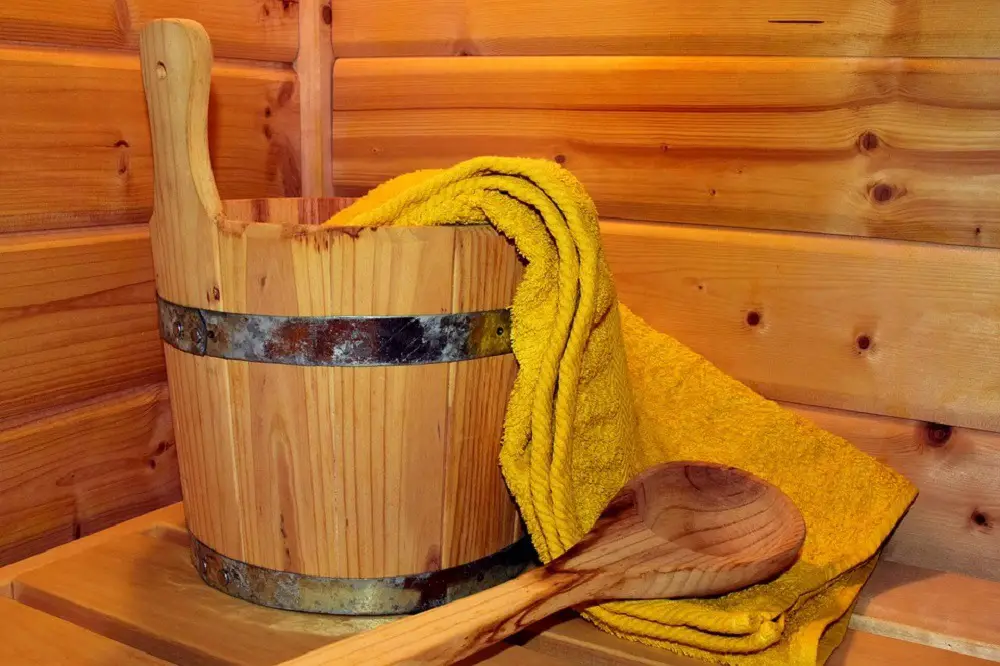 The biggest culture shock for many people is that Korean spas are predominantly nude! However, it is the only place where you can really feel at peace, scrub away your worries, and take care of your skin, body and overall well being. So, what is a Korean spa really like?
What is a Korean spa like?
A Korean spa is the perfect place to scrub down your skin, detox the body, rejuvenate the face, and leave feeling refreshed and with a glow that would make anyone jealous. In a Korean spa, you can expect multiple baths, saunas, massage rooms, therapy rooms and even places to eat. 
You can make use of herbal saunas, Himalayan salt saunas, steam rooms, beauty treatments, and even ice rooms for all different types of holistic health and beauty therapies. This is why so many people end up spending the whole day just at a Korean spa. You will honestly feel like a new person after it. 
As relaxing as this is, there are a few do's and don'ts at the Korean spa that you should be aware of. Luckily, we have all the answers and the unspoken rules of a typical Korean spa. 
10 Unspoken Rules of Korean Spas
If you have never been to a Korean spa before, don't think that it will be the same as the ones you have back home. Here are a few rules to live by for the best experience. 
It's Tough In The Buff
Whilst you may not be used to it at first, pretty much everyone in the Korean spa will be naked. It can seem strange to go fully nude in front of complete strangers, but this is considered the norm in these spas, and you should just go with it. However, you will be looked at and stared at even more if you decide to try and go in clothed, or with underwear on, so just strip off and get naked! 
Just Go With It
One of the best pieces of advice we can give you is to enjoy it and get on with it. Yes, there will be naked strangers there, but it is normal. Try not to stare at people, and just ignore if people stare at you. You are there to relax, so just enjoy the moment. Everyone will be naked, and everyone has a body…it's really not that interesting, so relax and try not to overthink it too much.
Go Tech Free
One of the biggest etiquette rules of a Korean spa is to ditch the technology. Lock the phone away with all of your inhibitions, and just switch off. Once inside, there will be no distractions, no work phone calls, and no annoying text messages. Just relax and enjoy the soothing ambience of the spa for the duration of your stay. 
Don't Make It Awkward
There will be multiple saunas and baths in the Korean spa. Each has different temperatures, or some rooms are hotter than others, and some have lots of steam.
Make sure that you know your limits, and you do not end up overheating or fainting because you stayed in the sauna for too long. No one wants to see an old Korean lady dragging your naked, passed out body away from the sauna! 
Arrive Ready To Be Cleansed
Most Korean spas will enforce strict rules before you enter the baths. These rules usually entail you deep cleaning yourself before you are even allowed into the baths, saunas or spa. The first thing you will have to do when you arrive is shower, and wash away any products, make up or build ups from your skin before you are authorized to enter.
In addition, you would not want to go into steam rooms, beauty therapy rooms or pools with a face full of makeup. Just take it off, and come clean. 
Don't Push It
The whole vibe at a Korean spa is about soothing tones, relaxation and holistic therapy. Respect the vibe, and do not push the boundaries. People have gone to the spa to relax, so keep a calm, hushed tone, and do not go in there expecting to be loud, brazen, or start chatting up a storm. 
By all means, head to a Korean spa with friends for a relaxing day out, but make sure that you keep the sound to a minimum, and talk in a quiet tone. The general consensus is that a Korean spa should be almost silent, and used only as a relaxing, rejuvenating retreat. 
Scrub It Up
Korean people love to keep their skin young and fresh by scrubbing and exfoliating often. Korean spas will be full of people scrubbing away at their skin with mitts, towels and creams.
If you did not bring your own, then there will be some available for purchase, or even exfoliating treatments that you can make use of. Trust us, it will change not only the feel of your skin, but the overall appearance too. 
Dress For No Mess
Although Korean spas are mainly nude, there are areas where you do not have to be naked. For instance, the cafe and food places are not somewhere you should be robeless. There will be co-ed areas where people may be sitting down, watching television, or eating. These are places where you should never be naked. 
Bring Beauty Supplies
It's not just about relaxing. Korean spas are great places to use beauty products and treatments to care for your skin and leave with a younger, healthier and more youthful glow. However, you do not have to purchase all of the products inside the spa. 
Yes, there will be a wide range of Korean beauty and skincare products, however you can take your own. Why not bring your own mask, conditioners, moisturizers and lotions to use once inside to really unleash your inner beauty. Treat the spa like your own personal bathhouse and therapy center. 
Aaaaand Relax
Finally, just have fun with it. You will be at the Korean spa to relax, so try not to overthink things too much. Just enjoy the feeling of face masks seeping into your skin, whilst you scrub away all the dead skin cells from your body.
Sweat out the toxins in the saunas and wash away your worries in the baths. Everyone will be there to relax and cut loose for themselves, try not to worry about what you look like, or your body. Just relax!