The latest front runner in the self-care x fitness world is the Yoga Tune Up Ball method. Yoga Tune Up Balls were created by Jill Miller, a pioneer in linking fitness, massage and pain management. 
These therapy balls are designed to target specific high-tension areas and trigger points to effectively release tension and relieve aches and pains.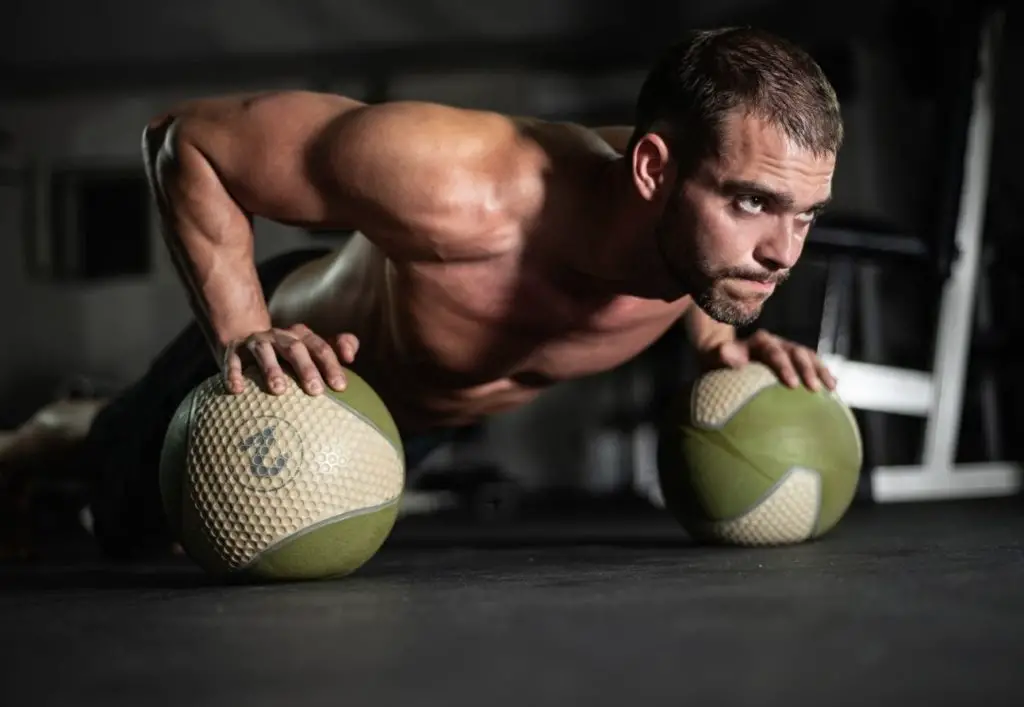 Unfortunately, part of life as a busy human being, is dealing with random aches and pains. These pains often appear out of the blue and disappear again just as mysteriously as they appeared.
Why do we get aches and pains?
But, they're not really 'random' pains, they're the result of everyday life. Whether you spend your days sat behind an office desk, behind the wheel on long commutes or you're running around after small children, life can be stressful and as much as we feel it mentally, it also takes a toll on our bodies.
Lots of us suffer with neck, back and other joint pain on a daily basis and while this is often just the result of sitting awkwardly in a chair all day, that doesn't mean we should just wait for it to go away on its own. 
Physical pain is our body's way of telling us that something is wrong. When we experience aches and pains what is really happening is, our 'fascia' which is our 'connective tissue fibers', is not coping. 
Our fascia is basically the fibers that support our muscles and protect our organs from damage. So, if the system that protects our muscles and organs is sending out alarm signals, we should really listen.
There are lots of ways to deal with everyday aches and pains, from stretching to heat therapy. This is  where Jill Miller's Yoga Tune Up Balls come in.
How do Yoga Tune Up Balls work?
Yoga Tune Up Balls were developed as part of Jill Miller's Roll Model method, a soft-tissue conditioning and self-care fitness format that utilizes these massage therapy balls for self-myofascial release (self-massage).
The Yoga Tune Ups balls are said to be even more precise than foam rollers while still being able to target large areas of tension.
They may be small but their 'grippy' texture is what makes them so precise. Plus, the fact that they're much smaller than foam rollers means you can target smaller areas easier too, especially to relieve neck stiffness.
According to the Roll Method you can use them alongside your regular training as they can be easily worked into your daily or weekly self-care routine. 
So, whether you want to improve your performance at the gym or you're looking for an effective way to relieve stiffness and tension in problem areas like your neck, shoulders and back, Yoga Tune Up Balls are super effective.
Plus, they're small enough to fit in most bags, so you can even use them on-the-go!
How to get the ball rolling
Here are some of the most popular exercises from Jill Miller's Roll Model method, using Yoga Tune Up Balls for pain management.
The following exercises are available to follow along with on the Yoga Tune Up YouTube feed. Click the links to watch.
Sitting all day long is never a good thing! Sitting on your butt too much causes it to stretch. This means the connective tissues within your butt are not going to be strong enough to effectively carry out what that joint is needed for. To get your butt back on its axis, follow this simple exercise:
Step 1: lie down and place the two Yoga Tune Up balls inside the sack on the right side of your outer buttock
Step 2: firmly scrape the balls along your buttock towards your pelvis and then return to the starting point. You want it to feel like you're pushing your butt towards your back as firmly as you can and then reset
Step 3: repeat step 2 for about a minute or two or longer if you feel like you can
Step 4: switch on to your left side and do the same
Sitting at a computer and using a mobile phone all day every day, our shoulders become overstretched.
This moves them out of place, forcing us to hunch over. To rectify this, follow this simple exercise:
Step 1: using the Yoga Tune Up balls underneath the side of your arm behind your right shoulder
Step 2: maneuver the balls towards your spine. Use lots of pressure, it should feel like you're scraping the soft tissue as you do it and then reset. Repeat this several times or as much as you can for a minute or so
Step 3: then place one ball to the side and roll the other ball directly under your shoulder, tracing the triangular shape. Repeat this a few times before swapping to the left side to do the same
Spending our days hunched over computers and mobile phones, our backs become hunched which stretches our soft tissue away from the joints it should be covering, causing back pain.
So, to get everything back into its proper place, complete the following exercise:
Step 1: lie down with the Yoga Tune Up balls placed at the side of your rib cage on your right side
Step 2: using lots of pressure, push your muscles towards your spine and then reset
Step 3: repeat several times and then switch over to your left and do it again
Final Say
Yoga Tune Up Balls are changing the way we deal with pain and manage tension release. The Roll Model method allows you to relieve pains, release tension and allows you to train your body without injury. Not to mention due to their convenient size you can do it all on the go, in the comfort of your own home or at the gym.