You know what? 
If you're anything like me, you just don't like taking tablets. 
They're often very chalky and hard to swallow. And they can very easily go down the wrong way when you try to swallow them.
And what happens when you develop a tolerance to your painkiller tablets? How are you going to treat the pain then?
But there's no need to worry – there's a solution at hand.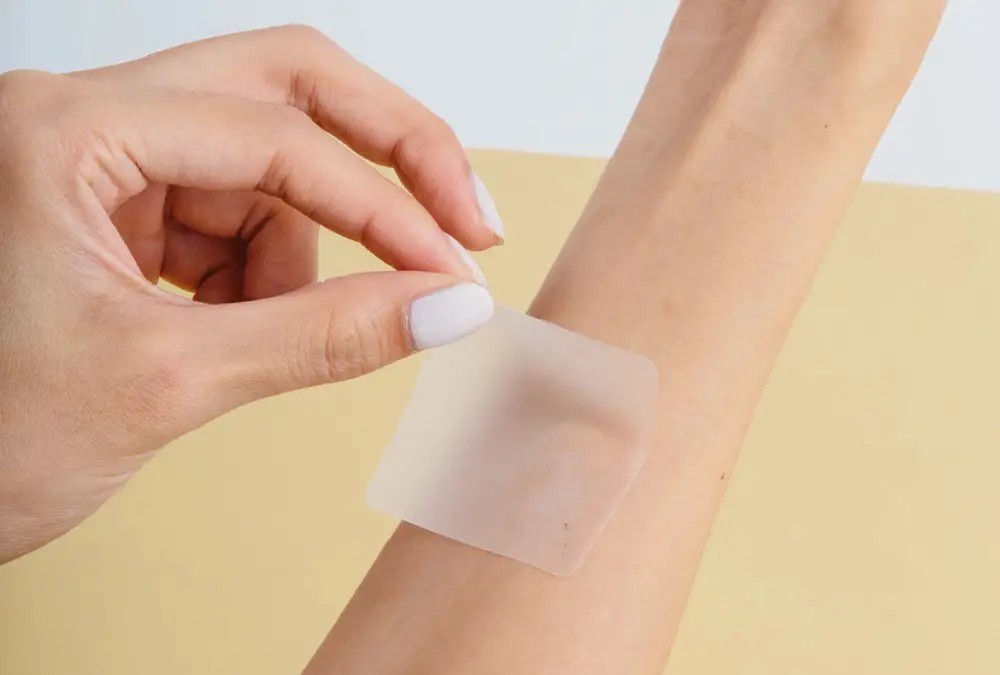 Instead of buying tablets or supplements that you have to struggle to swallow, how about instead using a skin patch as medicine or as a supplement?
We're already familiar with the idea of nicotine patches as a means to wean smokers off their cigarettes, but it turns out that there are patches available for a wide array of issues and ailments beyond nicotine addiction.
In this article, we're going to be talking all about the patches sold by The Good Patch. They are all made purely from plant based ingredients, and as such are suitable for vegetarians and vegans.
You simply peel them and stick the patch on the skin of the inside of your wrist, and they will steadily release their goodness into your body over an 8 to 12-hour period.
Features of Good Patch Patches
Responsibly Sourced
As we've already made reference to, these patches are all made purely from plant based ingredients, and as such this means that they are suitable for vegans. Moreover, we can also confirm that they have not been tested on animals, and as such can be classed as 100% animal cruelty-free.
And on the subject of testing, we can also confirm that the patches have all been tested by a team of dermatologists and have been confirmed as perfectly safe to use on your skin.
They also happen to be free of any hidden nasty chemicals that you often find in medicines and supplements – they are all gluten-free, paraben free, and latex free.
We can also confirm that the plants used in the making of the patches have not been genetically modified in any way and are completely natural and organically grown.
Sustained Effects
If you were to take a tablet for an ailment, you often find that you will have to wait half an hour before you begin to see any effects. And when you finally do see a difference, this can often be for a very limited time, and you  will have to wait for a good many hours before you can take your next dose.
In stark contrast, however, Good Patch patches start to release their goodness into your body as soon as you stick the patch onto your wrist. Then the patch will release their medicinal benefits very steadily and gradually over an extended period of time.
And I'm not talking about just a 4-hour period, as tablets are normally designed to be spaced out. A patch can last more than double that length of time, and you may still continue to feel the benefits of the patch for up to a whopping 12 hours on from the initial placing of the patch on your skin. 
Very Discreet and Convenient
The patches are very small and discreet. They are designed to be placed on any clean and dry venous area of the body. The recommended place to position it however is on the inside of your wrist. And this makes good sense – it has to be one of the most convenient places to allow nutrients from a patch directly into your veins and arteries.
It also happens to be in an area where it won't be prominently displayed on your body and can easily be covered by a sleeve. Or alternatively, you might be lucky, and find that the patch blends in very well against your natural skin color.
The patches can easily fit into your purse or wallet, which makes them perfect for keeping at hand in case they are needed.
Available Patches
Here's a quick list of some of the patches you can get:
B12 Awake
Dream
Nite Owl
Cycle
Be Calm
Nite Nite
Hot Flash
Period
Rescue
Soothe
Revive
Hemp Queen
Hangover
So, as you can see there's basically something for almost every situation.
Reviews of Some of the Individual Patches
The Pain Relief Patch
We can certainly see why the pain relief patch has been popular, if there's anything you would want a remedy for, it has to be pain.
The pain relief patch contains a 15 mg premium hemp extract combined with menthol and capsaicin. It will provide temporary relief of mild to moderate pain, and is particularly good for treating both aching muscles and joint pains such as those caused by arthritis.
 The Nite Nite Patch
Do you ever have trouble getting off to sleep? If so, this could be the patch for you. It combines hemp with melatonin, a hormone that's very important for regulating your sleep cycle.
Too much artificial light in the evening hours can really mess with your sleep cycle, but that doesn't mean you have to stop having lights in the evening. Instead you can help your sleep cycle get you off to sleep by taking the Nite Nite patch. Not only will you fall asleep faster, but you will also get a better quality sleep.
Warnings Concerning Good Patch Patches
The patches' efficacy has not been confirmed by any FDA-approved studies 
The patches are not intended to treat, cure, or prevent any diseases
The patches that include hemp products may lead to drowsiness and are not recommended to be taken with alcohol or other drugs
The patches using hemp products can cause harm to the liver at high doses 
Wrap up
These patches from Good Patch are clearly a great and convenient way of solving all your minor ailments without having to pop any pills. And better, yet they have a very affordable price point, and are excellent little items to keep in your purse or wallet just in case the need arises.